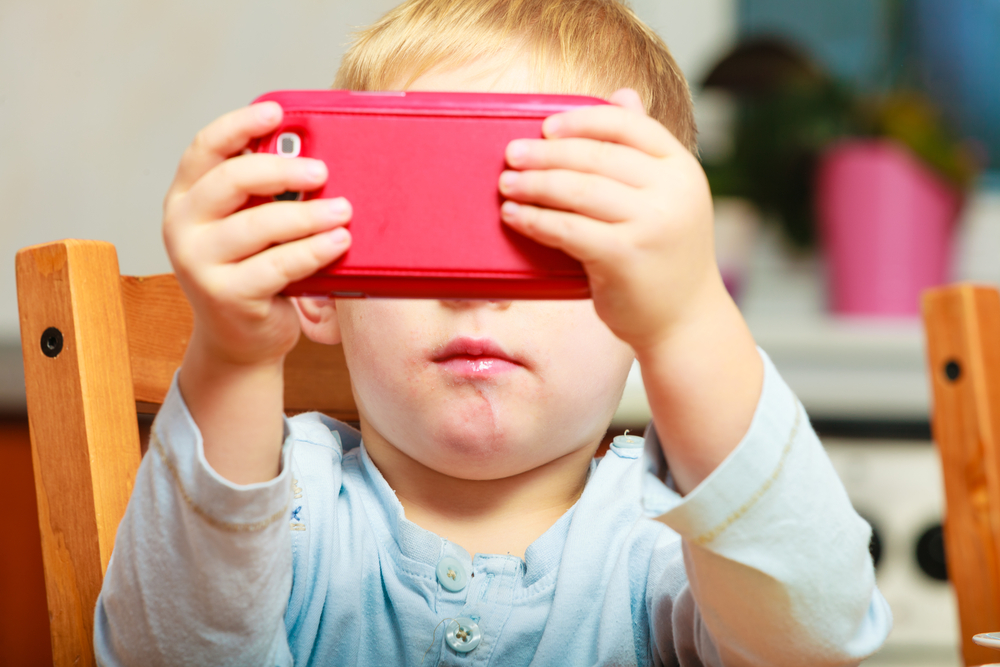 UNIVERSITY OF CYPRUS-LIBRARY
 CAMPUS / NICOSIA
15-16 February 2019
Subject: Kick-off Meeting of the Neo-PRISM-C MARIE SKŁODOWSKA-CURIE INNOVATIVE TRAINING NETWORK (ITN), Grant Agreement No. 813546
We are pleased to welcome you all to the Inaugural Meeting of the Neo-PRISM-C Project, to be held at the University of Cyprus New Campus, in Nicosia (Cyprus) and the Centre for Applied Neuroscience (CAN) (https://www.cancyprus.org/), on February 15-16, 2019. During the meeting, we will get to know each other, overview the Grant Period of the project and discuss in detail the Plan of Action for the first 12 months and plan our collaborative scientific and training activities. As we all look ahead to a great start and a greater project, we are looking forward to seeing you all in Cyprus hosting you in our beautiful new "Stelios Ioannou" Library and Learning Center. Please make sure that you register through the website for this wonderful event! 
Meeting hours: 10:00-17:30 (including coffee breaks at 11:30 and 16:00 and lunch at 13:00)
UNIVERSITY OF CYPRUS-LIBRARY
Day 1: Friday February 15,2019
Meeting room:
08:30 - 13:30 : Learning Resource Centre UCY Library "Stelios Ioannou" - 019
14:30 - 17:30 : MBA Building - ΟΕΔ01 025
08:30 - 09:00

Tour in the new Library

Constantinos Christofides
Former Rector
09:00 - 10:00
Registration and Coffee
10:00 - 10:15

Welcome speech

Timothy Papadopoulos
Project Coordinator
10:15 - 10:30
Irene - Anna Diakidoy
Vice - Rector for Academic Affairs
10:30 - 10:45
Savvas Katsikides
Dean of the Faculty of Social Sciences and Education
10:45 - 11:00
EU perspective to Neo-PRISM-C project
Charalampos Moschopoulos
REA Project Officer
11:00 - 11:15
Welcome greeting
Marios Demetriades
Director of Research Support Service
11:15 - 11:30
Coffee break
11:30 - 12:30
Overview of Grant Period (GP) of Neo-PRISM-C MSCA ITN and Plan of Action for M12-13
Timothy Papadopoulos
12:30 - 13:00
Cordial greeting
Georgia Panayiotou
Project Vice - Coordinator
13:00 - 13:30
Wrap up morning session
Timothy Papadopoulos and Georgia Panayiotou
13:30 - 14:30
Lunch
14:30 - 14:45
Word of welcome
Fofi Constantinidou
CAN Director
14:45 - 16:45
Review of the Consortium Agreement(CA)
Discussion
16:45 - 17:00
Refreshments
17:00 - 17:30
Q & A session on Day I
Discussion
20:00
Dinner
Day 2: Saturday February 16, 2019
Meeting room :
09:30 - 17:45 : MBA Building - ΟΕΔ01 025
09:30 - 10:00
Registration and coffee
10:00 - 10:15

Project Management Plan (PMP)

Timothy Papadopoulos
10:15 - 10:45

Recruitment procedures: Joint recruitment plan and ESRs roles

 

10:45 - 11:30

Training Activities, courses, workshops, summer school, the final conference

 

11:30 - 11:45
Coffee Break
11:45 - 12:30

Secondments and supervisory arrangements

 

12:30 - 13:15

Personal Career Plan (PCP)

 

13:15 - 14:30
Lunch
14:30 - 15:15

Dissemination plan including activities and the timeline for each partner (WP5)

 

15:15 - 15:45

Risk Management Plan (RMP)

 

15:45 - 16:15

Minimization principle and data collection

 

16:15 - 16:30

Refreshments

16:30 - 17:00

Ethics Clarifications

 

17:00 - 17:15

Use of Participant's Portal

Afroditi Stefanou
Project Administration Manager
17:15 - 17:45

Signature of the Consortium Agreement (CA) and Q&A session

 
Welcome Cocktail
Date: Thursday 14.02.2019
Time: 21:00
Place: Paddock Bar – Hilton
The Welcome Cocktail is the first social gathering between all delegates and it will take place at the Hilton Hotel. It will be a relaxing evening during which you will have the opportunity to talk to colleagues and peers, while enjoying local drinks and ample canapés.
Dinner
Date: Friday 15.02.2019
Time: 20:00
All Participants can attend the dinner on 15th of February which will take place at "Kathodon" in the old city of Nicosia and will consist of an array of traditional dishes complimented with local drinks and desserts.
Click here to view the location
Optional Excursion to Limassol
Date: Sunday 17.02.2019
Departure Time: 08:30 – 16:30
Price: 40.00 euros per person

Full Day Excursion is inclusive of transfers by luxurious fully air-conditioned coach, licensed guide, all entrance fees, taxes and VAT(19%).
Minimum participation: 15 persons is required. If excursion will not be materialized due to low participation, then participants that had originally booked and paid for the excursion, will be fully reimbursed.
BENEFICIARIES
Prof. Timothy Papadopoulos (Coordinator)
Prof. Georgia Panayiotou
Prof. Marios Avraamides
Dr. George Spanoudis
Center for Applied Neuroscience
Dept. of Psychology
Dr. Kostas Fanti
Dept. of Psychology
University of Cyprus, Cyprus

Prof. Paavo Leppanen
Dept. of Psychology
Prof. Minna Torppa
Dept. of Teacher Education
Prof. Mikko Aro
Dept. of Education
Jyväskylä University, Finland

Prof. Valéria Csépe
Dr. Ferenc Honbolygó
Prof. Zoltán Vidnyánszky
Brain Imaging Center (BIC-HAS)
Research Center for Natural Sciences- Hungarian Academy of Sciences, Hungary 
Prof. Olivier Luminet
Psychological Sciences Research Institute-IPSY
Dr. Magali Lahaye
Dept. of Pediatric Hematology and Oncology
Université Catholique de Louvain, Belgium

Dr. Bonnie Auyeung
Dept. of Psychology
University of Edinburgh, United Kingdom
Dr. Yiannis Tsaousis
Dr. Panayiota Dimitropoulou
Department of Psychology
University of Crete, Greece
Dr. George Sideridis
Dept. of Primary Education
University of Athens, Greece

Dr. Kleanthis Neokleous
R&I Department
SilverSky, Cyprus

Dr. Juha-Matti Latvala
Niilo Mäki Institute
Niilo Mäki Foundation, Finland

Dr. Jurgen Tijms
Research & Innovation Division
Regionaal Instituut voor Dyslexie B.V. (RID), Netherlands
PARTNER ORGANISATION
Prof. Christopher Bartlett
Department of Pediatrics
Research Institute at Nationwide Children's Hospital at the Ohio State University, USA

Dr. Thomas Emmerling
Strategic Product Management
Brain Products GmbH, Germany

Dr. Sam Hutton
European Rep. Office of SR-Research
Mind's Eye Research Ltd., Sussex Innovation Center, University of Sussex, United Kingdom

Dr. Katarina Pavičić Dokoza
Dr. Maja Kelić
Department of Medical Rehabilitation
SUVAG Polyclinic Zagreb, Croatia
Dr. Eleni Karayianni
Executive Board
Cyprus Psychological Association, Cyprus

Prof. Reinout Wiers
Co-supervision of ESR placed at RBC
Dept. of Dev.  Psychology
University of Amsterdam, Netherlands

Prof. Judit Navracsics
Faculty of Modern Philology and Social Sci.
University of Pannonia, Hungary
The Organizing Committee has secured preferential rates for the Conference participants. Book your accommodation at these rates through the online registration system.
Please note that for a half double room you need to find

 

on your own

 

the other person to share with, and use the shared code provided through the registration page

 

www.easyconferences.org. Both persons must select a half-double room and use the same shared code in their registration.
The below accommodation rates are per night and are inclusive of V.A.T. Breakfast is included.
In case you require to extend your stay beyond the booking dates available in the registration system, please contact us at

 

info@easyconferences.eu
Landmark Nicosia Hotel – 5*
The Hilton Hotel features the Hiltonia Health Club and fitness centre. It offers outdoor and indoor swimming pool facilities, 4 tennis courts, a squash court, Spa area with steam bath, Jacuzzi, Sauna and beauty centre which allows you to treat yourself with a massage and spa treatments.
Hilton Cyprus hotel boasts several flexible meeting spaces, wireless internet access, a Business Centre and Executive Rooms with Clubroom access. The Hotel features conference services and facilities capable of accommodating up to 1000 delegates.
The Hilton Hotel features the Hiltonia Health Club and fitness centre. It offers outdoor and indoor swimming pool facilities, 4 tennis courts, a squash court, Spa area with steam bath, Jacuzzi, Sauna and beauty centre which allows you to treat yourself with a massage and spa treatments.
From the Hotel to City centre :2 km, 4 minutes
From the Hotel to Larnaca International Airport: 45 km, 35 minutes
From the Hotel to Paphos International Airport: 140 km, 1 hour 35 minutes
From the Hotel to General Hospital: 2 km, 4 minutes
From the Hotel to Cyprus Museum: 2 km, 4 minutes
From the Hotel to the nearest Beach (Larnaca CTO Beach-Cyprus Tourism Organisation):45 km, 35 minutes
Transportation: City Bus Stop at hotel entrance/ Taxi stop within hotel premises
Rates
Single Room                  €108.00
---
Double Room                 €130.00
---
Half Double Room          €65.00
---
The newly built (2011) Semeli hotel offers a wide variety of facilities and services created to satisfy every need of either a business or leisure traveller. The name Semeli is derived from the Ancient Greek Mythology, and behind it comes a story of Gods, passion and love. Semeli Hotel is just 45 km from Larnaca International Airport, 145 km from Paphos International Airport and is strategically located only a few minutes away from all the major points of interest in Nicosia. Hotel services: 24 hour Front Desk, multilingual staff, daily press, laundry service, room service, free parking, baggage storage room
The 5 floor hotel offers 58 elegant, spacious rooms, including 50 double rooms, 6 deluxe rooms and 2 suites. Family rooms are also available and can accommodate up to 4 persons. All guest rooms feature Orthopaedic mattresses, Memory Foam Pillow, working desk, direct-dial telephone line, free WI-FI connection, TV and Pay-TV, hairdryer, mini bar, electronic lock system, individually controlled air-conditioning, tea & coffee making facilities, smoke detectors, sprinklers, balcony and safe deposit boxes. Handicap and non-smoking rooms are also available.
The Restaurant offers a high standard service, intending to satisfy our selective guests, offering an exclusive A la Carte selection of international cuisine and a well selected list of superior local and imported wines. A warm and intimate atmosphere, excellent service, and exquisite cuisine is what you will experience when you visit our Restaurant.
The Bar's private atmosphere and unique design offers all day drinks and early dinner cocktails, a Cognac or a glass of wine. The availability of a projector and a widescreen TV creates the perfect environment for the enjoyment of major sporting and other events. You can relax at the Roof Garden
Semeli hotel features a small area club with Gym and Spa area.
Rates
Single Room                  €85.00
---
Double Room                 €104.00
---
Half Double Room          €52.00
---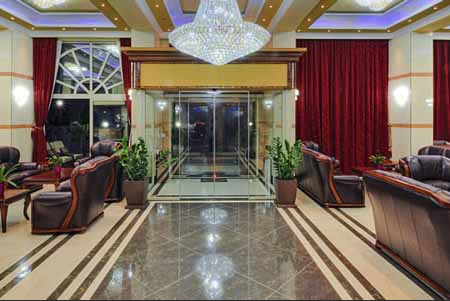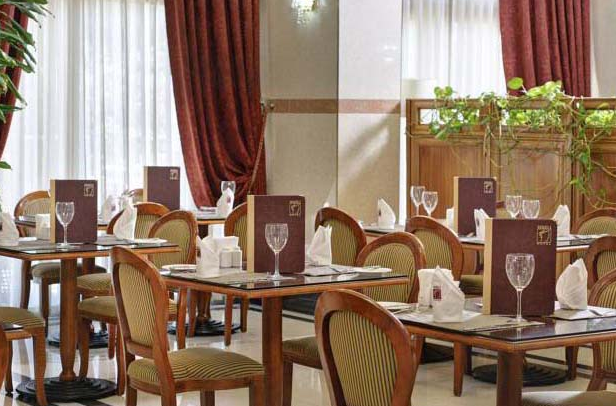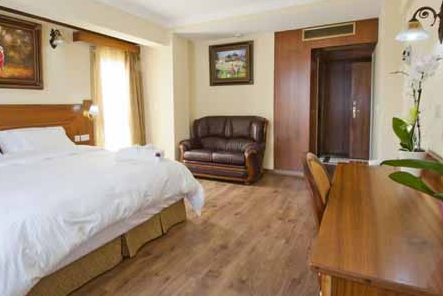 Geography
Cyprus is the third largest island in the Mediterranean, after Sicily and Sardinia, with an area of 9.251 sq. kms (3.572 sq. miles).
It is situated at the north-eastern corner of the Mediterranean, at a distance of 300 km north of Egypt. The Greek island of Rhodes lies 360 km to the north-west.
Cyprus' coastal line is indented and rocky in the north with long sandy beaches in the south. The north coastal plain, covered with olive and carob trees, is backed by the steep and narrow Pentadaktylos mountain range of limestone, rising to a height of 1.042 m. In the south, the extensive mountain massif of Troodos, covered with pine, dwarf oak, cypress and cedar, culminates in the peak of Mount Olympus, 1.953 m. above sea level. Between the Troodos range and the Pentadaktylos mountain range lies the fertile plain of Messaoria. Arable land constitutes 46.8 per cent of the total area of the island. Between Troodos range and the Pentadaktylos mountain range lies the fertile plain of Messaoria. Arable land constitutes 46.8 percent of the total area of the island. There are no rivers, only torrents which flow after heavy rain.
History
The history of Cyprus is one of the oldest recorded in the world and its historical significance is disproportionate to its small size. The first signs of civilisation date to the ninth millennium B.C. The earliest known foreign settlements on the island were mainly of Phoenicians and Greeks, with Phoenician culture dominating the island's eastern and southern parts. As a strategic location in the Middle East, it was subsequently occupied by several major powers, including the empires of the Assyrians, Egyptians, and Persians, from whom the island was seized in 333 BC by Alexander the Great and at which point Greek culture began to dominate. Subsequent rule by Ptolemaic Egypt, the Roman Empire, the Byzantines, Arab caliphates for a short period, the French Luisignan dynasty, and the Venetians, was followed by over three centuries of Ottoman control. Cyprus was placed under British administration in 1878 until it was granted independence in 1960 and since 1974, 33% of the land of Cyprus is occupied by Turkish army.
Cyprus occupies an important role in Greek mythology being the birthplace of Aphrodite and Adonis, and home to King Cinyras, Teucer and Pygmalion.
The island figures prominently in the early history of Christianity, being the first province of Rome to be ruled by a Christian governor in the first century and providing a backdrop for stories in the New Testament.
Demography
The population of the Republic of Cyprus is 952.100 (2012) of whom 681.000 belong to the Greek Cypriot community, (71,5%), 90.100 (9,5%) to the Turkish Cypriot community (estimate) and 181.000 (19,0%) are foreign citizens residing in Cyprus. The language of the Greek Cypriot community is Greek and the community adheres predominantly to the Autocephalous Greek Orthodox Church of Cyprus. The language of the Turkish Cypriot community is Turkish and the members of the community are Sunni Muslims.
Climate
Cyprus has a Mediterranean climate: hot, dry summers from June to September and mild, wet winters from November to March, which are separated by short Autumn and Spring seasons. Sunshine is abundant during the whole year, particularly from April to September when the daily average exceeds eleven hours. Winds are on the whole light to moderate. Gales are very infrequent and heavy storms rare.
Snow hardly falls in the lowlands and on the northern range, but is a frequent feature, every winter on ground above 1.000 metres in the Troodos range. During the coldest months it lies in considerable depth for several weeks, attracting skiers.
Food and Drink 
The food of Cyprus reflects the rich and turbulent history of the island and its indelible Greek culture. You will find tastes influenced by the Middle East, Asia Minor and the Venetians, all using fresh local ingredients, herbs and spices and olive oil. The Mediterranean diet, with its grains and pulses, sun-ripened fresh fruit and vegetables, high-protein fish, lean meat and poultry and wine, is a healthy option.
Cyprus has a long tradition in winemaking that goes back over 4,000 years. In ancient times wine was a major source of wealth for the island. The island supplied the Pharaohs of Egypt and Cyprus wines were in great demand amongst the ancient Greeks and Romans.
Commandaria is acknowledged to be the oldest wine in the world and was probably the first to be given an 'Appellation d'Origin'(label of geographical origin). Legend says that Commandaria was originally made for Richard the Lionheart and the Crusaders. The dessert wine, which has a taste like sweet sherry, has been made using the same method for hundreds of years. The grapes are picked late, dried in the sun to enhance their sugar content and then pressed. The run-off is collected and fermented in tanks or in huge earthen ware jars. The sweet wine of Cyprus became known throughout Europe under the name Commandaria depicting its geographical origin "Commandarie" which was the name given to the land owned by the Knights Templar and later the Knights of St. John.
Nicosia is the capital of Cyprus; a status it has enjoyed for 1000 years since the 10th century, though its beginnings date back 5000 years to the Bronze Age. It lies roughly in the centre of the island in the Mesaoria Plain, flanked by the beautiful northern range of Kyrenia Mountains with its distinctive 'Pentadaktylos' – the five finger mountain. There are various suggestions as to the origin of the name Nicosia – or 'Lefkosia' In Greek – but the most likely one is linked to the popular tree, the tall 'Lefki ' which once adorned the city.
Based in Nicosia are the Government head offices, Diplomatic headquarters and the cultural centre of Cyprus. The capital presents two distinct faces: the old, original part of the city, surrounded by sturdy Venetian walls over 400 years old, and a busy modern metropolis which has a population of 171.000 together with the suburbs.
Within the large area, encircled by the strong bastion walls that served to protect the town for centuries, are many places of great historic interest.
The central Eleftheria Square links old Nicosia with the elegant modern city that has flourished outside the walls, where hotels, offices restaurants and gardens blend happily with the fine old houses and colonial buildings of this cosmopolitan city.
Nicosia is a sophisticated and cosmopolitan city, rich in history and culture that combines its historic past with the amenities of a modern city. Nicosia has established itself as the island's financial capital and its main international business centre. The 'new' Nicosia developed outside the walls became a contemporary, business and cultural center. Just a few miles away are enchanting places of interest such as Byzantine churches and monasteries, archaeological sites and charming villages. The uniqueness of such a combination makes the capital of Cyprus a place worth knowing and certainly a place worth visiting!
Reminder: You should apply for a visa in good time, in case of any delays during processing.
If you require a visa invitation or confirmation letter, please email us at info@easyconferences.eu.
 Important note for travellers
As Cyprus is a candidate country bound to join the Schengen Area, Residents of non-EU countries who hold valid multiple-entry Schengen visas must first pass through a full Schengen member territory in order to utilize the visa in Cyprus. The Schengen Visa holder is allowed to travel to Cyprus directly from a Schengen member country without applying for a National Cypriot visa and stay in the Republic of Cyprus for the duration of their Schengen visa.
The above arrangements do not apply for persons holding a Turkish or Azerbaijani passport. If you are affected, please visit the Cyprus Ministry of Foreign Affairs website on how to apply for a Cyprus Visa.
For further information, please check the European Commission website regarding Schengen Visas.
Schengen Area as of 1/7/2013
Where Visas are being issued
Visas will be issued by all the Diplomatic Missions (Embassies and General Consulates) of the Republic of Cyprus, and by all the Honorary Consulates of the Republic of Cyprus abroad in their respective countries. Additionally visas can also be issued by the British High Commissions / Embassies in the following countries:
ARGENTINE REPUBLIC, BAHREIN, HONG KONG, JAPAN, JORDAN, KAZAKHSTAN, KUWAIT, OMAN, SWITZERLAND, SUDAN, UNITED ARAB EMIRATES (ABU DHABI, DUBAI) and UZBEKISTAN.
For the latest information please visit the Ministry of Foreign Affairs website.
Your content goes here. Edit or remove this text inline or in the module Content settings. You can also style every aspect of this content in the module Design settings and even apply custom CSS to this text in the module Advanced settings.
Book your flights to the "Neo-Prism-C" online at www.austrian.com and save 15% on all applicable fares!
To do so, simply enter the following code in the eVoucher field on the Austrian homepage booking engine:
Code: NEO19                                                             
Conditions:
Booking period: now until Feb. 16th, 2019
Valid for flights to Larnaca via Vienna and return as of Feb. 08th, 2019 until Feb 23th, 2019 (final date for return flight) on scheduled flights operated by Austrian Airlines
Book your flights here!
UNIVERSITY OF CYPRUS-LIBRARY