Final Conference
Neurodevelopmental Optimal-predictors Risk Factors And Intervention From A Systems
Approach To Maladjustment in Children
Venue: Learning Resource Centre UCY Library "Stelios Ioannou"
University New Campus / Nicosia
 The schedule is set at the EEST time zone (Cyprus time, GMT+3).
UNIVERSITY OF CYPRUS-
LIBRARY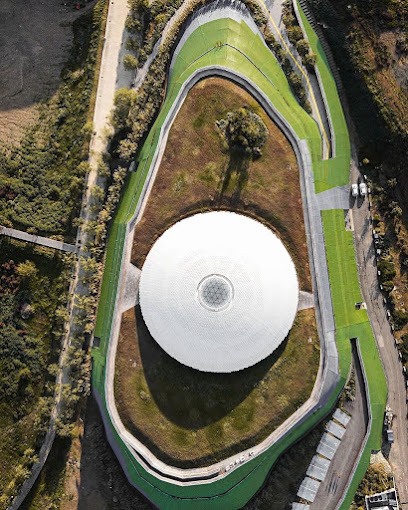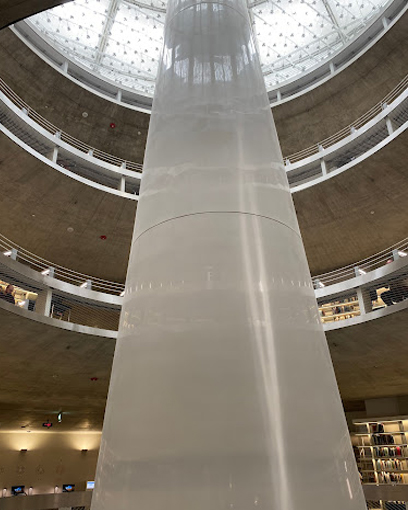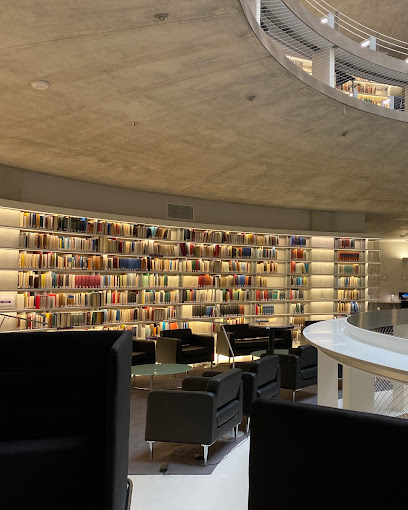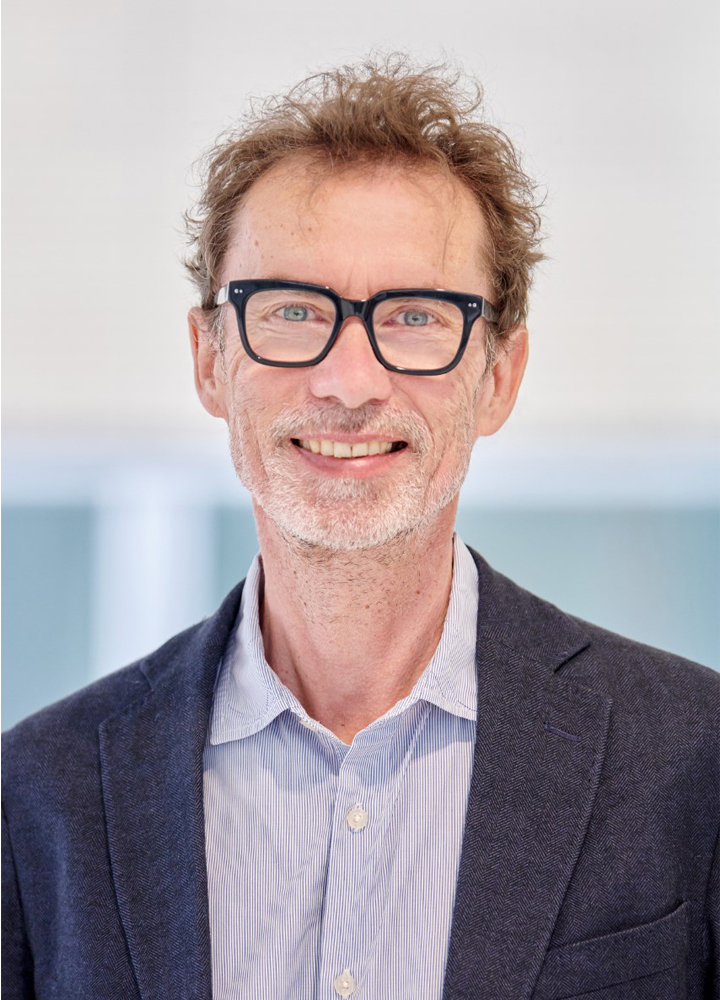 Tomas Paus
University of Montreal, and Scientist at the Research Centre of the Centre Hospitalier Universitaire Sainte-Justine, Canada
Bio: Dr. Paus is Professor of Psychiatry and Neuroscience at the University of Montreal, and Scientist at the Research Centre of the Centre Hospitalier Universitaire Sainte-Justine.
During the first 20 years of his scientific pursuits, he worked on functional and structural organization of the human brain using a variety of approaches including studies of patients with brain lesions, functional and structural neuroimaging, and brain stimulation.
In the last 15+ years, his work integrates epidemiology, neuroscience and genetics – through a new discipline of population neuroscience – in the pursuit of knowledge relevant for child and youth brain health. This research draws on data acquired in a number of cohorts based in North and South America and Europe.
The work published by Dr. Paus and his colleagues has been well received by peers, being cited in over 67,000 publications. In 2013, Springer published his book "Population Neuroscience". Dr. Paus received the Royal Society Wolfson Merit Award, Gold Medal of the Masaryk University, and is an elected member of the International Neuropsychology Symposium. He serves as Associate Editor of the Human Brain Mapping and Social Neuroscience, and is a member of several Scientific Advisory Boards in Europe and North America
Title: Population Neuroscience of the Growing Brain
 Abstract: In my lecture, I will focus on developmental processes underlying the growth of the human cerebral cortex. I will begin by introducing the concept of population neuroscience as a cross-disciplinary endeavour aimed at identifying factors shaping the human from conception onwards. I will then touch briefly on our previous work on pregnancy and brain growth, followed by our genetic studies that used data obtained in large datasets to reveal molecular architecture underlying the tangential growth of cerebral cortex. Next, I will discuss our findings obtained with "virtual ontogeny" that support a neurodevelopmental model of vulnerability to mental illness whereby prenatal risk factors acting through cell-specific processes lead to deviations from typical brain development during pregnancy. I will conclude with the most recent work from my laboratory on the relationship between fetal growth and the tangential expansion of the human cerebral cortex in times of food scarcity and abundance.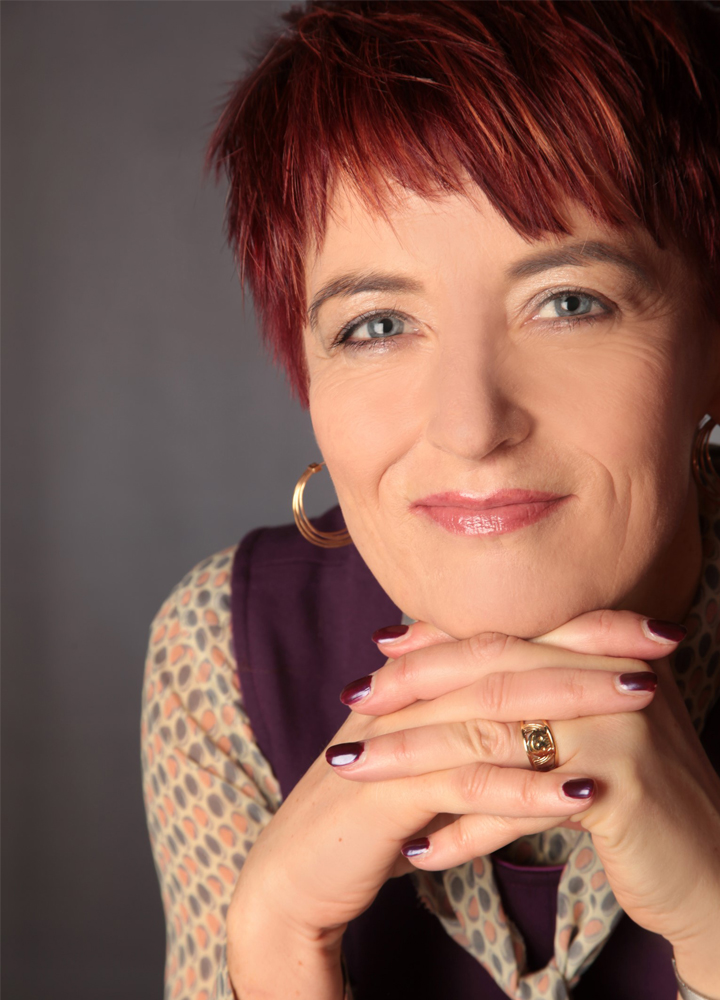 Karin Landerl
University of Graz, Austria
Bio: Karin Landerl is Prof. of Developmental Psychology at the University of Graz in Austria. Her research focuses on the neurocognitive mechanisms of typical and atypical development of reading, spelling, and arithmetic. She has contributed studies on reading development and dyslexia in different orthographies (German, English, Dutch, Bosnian, Arabic) as well as cross-linguistic studies directly comparing different orthographies. She is also interested in deficits in basic numerical processing as a core mechanism of dyscalia and is investigating associations and dissociations of learning disorders. She is a member of the Academic Committee of the European Dyslexia Association.
Title: Comorbidity of Learning Disorders: Associations and Dissociations of Reading, Spelling and Arithmetic Development
Abstract: Neurodevelopmental disorders of reading, spelling, and arithmetic can occur in isolation (i.e. in the context of otherwise typical development), but prevalence studies clearly show that these problems frequently co-occur. Thus, comorbidity of neurodevelopmental disorders is the rule rather than the exception. As learning disorders are typically investigated in isolation, our understanding of the neurocognitive mechanisms underlying their comorbidity is still limited. I will discuss similarities and differences in developmental processes across learning domains. Empirical evidence on domain-specific and domain-general predictors of each skill and their covariance will be presented. Multiple deficit models need to account for associations as well as dissociations of neurodevelopmental disorders.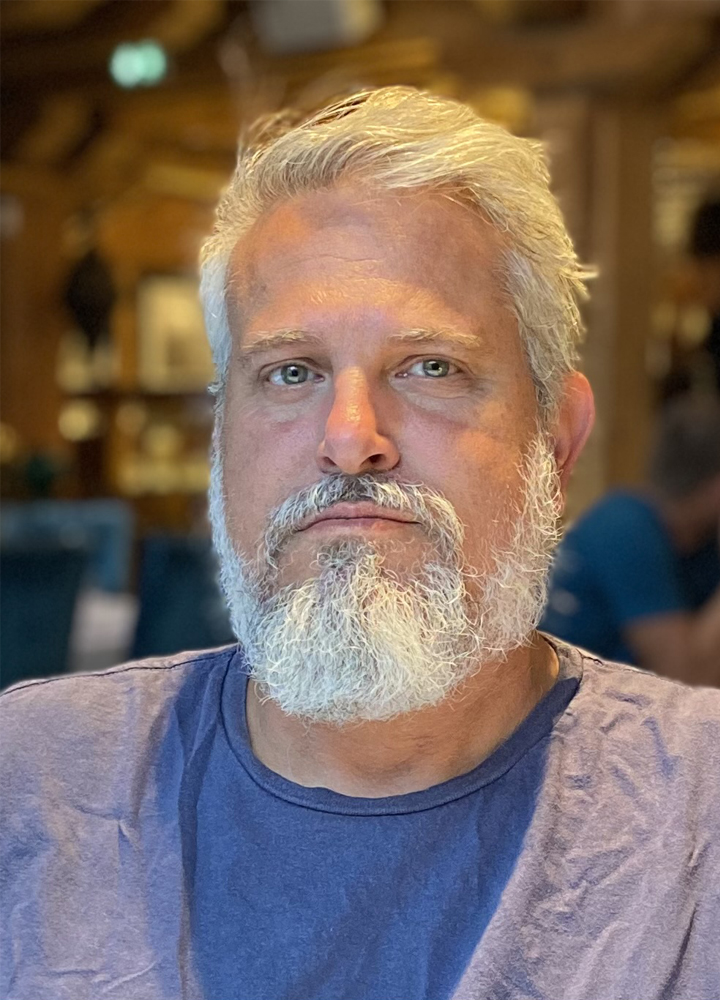 Yair Bar-Haim
Director, Adler Center for Development and Psychopathology Acting Director, Center for Traumatic Stress and Resilience, Tel Aviv University, Israel.
Bio: Yair Bar-Haim is Professor of Psychology and Neuroscience at Tel Aviv University, director of the Center for Development and Psychopathology, and acting director of the National Center for Traumatic Stress and Resilience in Israel. President of the Association for Cognitive Bias Modification (ACBM). Prof. Bar-Haim's research focuses on emotional, cognitive, neural, and genetic mechanisms underlying anxiety and stress-related disorders. His primary effort is on translation of basic science into effective evidence-supported therapies and prevention programs. Prof. Bar-Haim's intervention protocols for children and adults, developed in close collaboration with the US National Institutes of Health (NIH), the US Department of Defense (DoD), and the Israel Defense Force (IDF) are implemented in numerous clinical and research settings around the globe.
Title: From Cognitive Targets to Symptom Reduction: New Directions for Treatment Development
Abstract: Cognitive Bias Modification (CBM) is a novel class of interventions targeting aberrant cognitive processes considered key in the etiology and maintenance of various psychopathologies. In this presentation, the basic assumptions of CBM will be described and a framework for CBM treatment development will be laid out. An example of a novel CBM treatment for social anxiety disorder will be used to highlight how progress through the different stages of treatment development can be achieved.
All times are in the Greenwitch Mean Time Timezone + 3 (GMT+3)
The Poster Session on Friday, June 2 will take place in the Foyer
All other Sessions and meetings will be held in room LRC014 unless otherwise indicated in the program below
A
B
C
D
E
F
G
H

1

Time
Wednesday, May 31, 2023
Time
Thursday, June 1, 2023
Time
Friday, June2, 2023
Time
Saturday, June 3, 2023

2

09:00-10:00
Registration & Coffee
09:30-10:00
Welcome / Arrival
09:30-10:00
Welcome/Arrival

3

Marie Curie Alumni Association (MCAA): The Cyprus Chapter and beyond".

4

Georgia Soursou, University of Cyprus

5

10:00-10:10
Welcome Speech: Timothy Papadopoulos
Project Coordinator
10:00- 11:00
10:00-11:00

6

10:10-10:20
Welcome Speech: Athena Michaelidou
Minister, Education, Sport and Youth, Cyprus
Keynote Speaker 2
Keynote Speaker 3

7

10:20-10:30
Welcome Speech: Prof. Tasos Christofides, Rector, University of Cyprus
Karin Landerl , University of Graz, Austria
Yair Bar-Haim , Tel Aviv University

8

10:30-10:40
Welcome Speech: Nikitas Hatzimihail, Deputy Dean, Faculty of Social Sciences and Education

9

Comorbidity of Learning Disorders: Associations and Dissociations of Reading, Spelling and Arithmetic Development.
From Cognitive Targets to Symptom Reduction: New Directions for Treatment Development

10

10:40-10:50
Welcome Greeting: Fofi Constantinidou
Director of Centre for Applied Neuroscience

11

10:50-11:00
Cordial Welcome: Georgia Panayiotou
Project Vice-Coordinator

12

11:00-11:30
Coffee Break
11:00-11:30
Coffee Break
11:00-11:30
Coffee Break

13

14

15

11:30-13:00
Main Talk: Timothy Papadopoulos, Project Coordinator
11:30-13:00
Symposium A, Child Development: From Neural Substrates to Remediation.
Kathleen Kay Amora, Ariane Tretow, Cara Verwimp, Jurgen Tijms, Paavo H. T. Leppänen, Valéria Csépe, Evgenia Kouki, Antriani Tsagkaraki, George Spanoudis, TIMOTHY C. PAPADOPOULOS, Maria Ioanna Zavogianni, Georgia Gerike, Lisa Hintermeier, Daria Khanolainen, Mareike Kaemmerer, Céline Jeitani, Magali Lahaye, Olivier Luminet
11:30-13:00
Symposium C, Using Transdiagnostic Approaches to Explore The Interplay Between Genetic and Environmental Influences across Neurodevelopment. Daria Khanolainen, Georgia Gerike, Georgia Soursou, Kostas Fanti, Minna Torppa, Jarmo Hamalainen

16

17

18

19

20

21

22

23

24

25

13:00-14:00
Lunch
13:00-14:00
Lunch
13:00-14:00
Lunch

26

27

28

13:30-14:00
Arrival & Coffee

29

30

31

14:00-14:30
Welcome Speech:Timothy Papadopoulos
(Project Coordinator) Room MBA 025 (ΟΕΔ 1 Building, Level 0)
14:00-15:00
14:00-15:00
Poster Session - Foyer LRC C1
14:00-15:00
Oral Presentations

32

Keynote Speaker 1:

33

Tomas Paus
University of Montreal
1. Long-term effects of the home literacy environment on reading development: Familial risk for dyslexia as a moderator.
Minna Torppa, Kati Vasalampi, Kenneth Eklund, Pekka Niemi

34

14:30-15:30
Supervisory Board Meeting Room MBA 025
Population Neuroscience of the Growing Brain
2. Cognitive control mechanisms during artificial letter-speech sound learning in typical and dyslexic readers.
Cara Verwimp, Patrick Snellings, Reinout Wiers, Jurgen Tijms, Milene Bonte

35

36

15:00-15:15
Refreshments
15:00-15:15
Refreshments
15:00-15:15
Refreshments

37

15:15-16:35
Oral Presentations
15:15-16:45
Symposium B - Rooms LRC 014 & LRC 012 New trends in neurodevelopmental research: The role of digital technologies Christos Gkoumas, Leonidas Bourikas, Iouliani Pachiti
15:15-16:15
Panel Discussion C

38

Music and Mulltimodal Approaches:

39

40

15:30-16:00
Break

41

1. A music intervention for children with reading disorders: preliminary results of a Randomized Control Trial. Maria Ioanna Zavogianni, Maja Kelić, Ferenc Honbolygó

42

2. Multisensory training elicits different neuroplastic changes in young and older adults
Evangelos Paraskevopoulos, Nikolas Chalas, Alexandros Karagiorgis, Panagiotis Bamidis
3. A multimodal approach in the search for biomarkers for transdiagnostic factors. Markos Apostolakis, Georgia Panayiotou

43

16:00-17:00
ESR workshop on Project Management Room 131 ΟΕΔ 1 Building, Level 1
16:35-16:45
Break
16:15-17:15

44

16:45-17:15
Panel Discussion A - Valéria Csépe:
Understanding NDD: Atypicality vs Neurodiversity
16:45-17:00
Break

45

17:00-18:00
Panel Discussion B - Rooms LRC 014 & LRC 012
Closure/Poster Award

46

Timothy Papadopoulos
(Project Coordinator)

47

48

49

17:00-18:00
Cultural Activities

50

51

20:30
Dinner at "Evohia" Restaurant

52

53

54

20:30
Dinner at Blu Ciel Restaurant

55

19:30
Welcome at "The Powerhouse Restaurant"
Submission is open

 
Submission steps

Create an "EasyAcademia" account through www.easyacademia.org
Activate your account by clicking on the activation link sent to your email.
Note: Please check your Spam folder if you have not received the email within a few minutes.
Log into www.easyacademia.org/neoprismc, using the login details you provided at the beginning.
Click on Start a new submission on the top right to enter the submission process.
Select an appropriate track from the list.
Enter the appropriate information in the Title step.
Enter your Abstract text  in the following step.
Under Authors please input details for each author of the paper. At least one author must be marked for each type of role available (presenter, corresponding).
Note: Only authors marked as correspondents (and the presenter) will receive updates and information regarding the submission.
Depending on the submission format you may be requested to upload a document.
Under Summary you may check the details of the submission. If you wish to go back to a section in order to change details, just click on the appropriate step on the left.
If you are happy with the summary information, please click on Submit Now to finalize the process. A notification e-mail will be sent to the correspondents.
Submission Deadline: March 20, 2023
Registration is open

 
Registrations will be done online through www.easyconferences.org. Participants may pay instantly using their credit card (VISA/MASTERCARD), or they may choose to pay through the bank. A one-stop-shop software is used for the whole registration process,  www.easyconferences.org. The whole process is easy to use, secure, and can be completed in a few minutes.
Please note that the software provides participants with the possibility to complete the registration process in steps/periodically; participants may register for the conference and return later to book and pay for further services like accommodation, taxi transfers, etc (subject to availability). The system will accept unlimited changes/updates up to the closing of the online registration process before the start of the conference.
Registration includes: welcome cocktail, participation in the meeting, two daily coffee breaks, lunches on the days of the meeting, meeting materials and conference dinner.
CREATE AN ACCOUNT
Create an "Easy Conference" account. 
VERIFY YOUR E-MAIL
Activate your account by clicking on the activation link sent to you.
LOG IN AND REGISTER
After verify your email, you can log in to register for the conference.
CREATE ORDER
Create and settle securely your order through the online credit card payment method.
The Organizing Committee has secured preferential rates for the Conference participants. Book your accommodation at these rates through the online registration system.
Please note that for a half double room you need to find

 

on your own

 

the other person to share with, and use the shared code provided through the registration page

 

www.easyconferences.org.

 

Both persons must select a half-double room and use the same shared code in their registration.
The below accommodation rates are per night and are inclusive of V.A.T. Breakfast is included.
In case you require to extend your stay beyond the booking dates available in the registration system, please contact us at

 

info@easyconferences.eu
The hotel offers a traditional warm Cypriot welcome and, thanks to its intimate and friendly atmosphere it is very much like staying with good friends. Informal in style, the freshly renovated hotel offers the highest standards of comfort and cleanliness, as well as a spacious and comfortable lobby.
The most centrally located hotel in Nicosia, enjoys a prime position on the historic Eleftheria square, close to the Municipal Hall, the central post office and major banks, the Centrum hotel is just steps away from museums, art galleries and other cultural establishments, making it an ideal base from which to visit the key attractions of this historic city. It is an ideal hotel because one can easily visit the most important and attractive sites of the city.
Rates
Single Room                  €85.00
---
Double Room                €100.00
---
Half Double Room        €50.00
---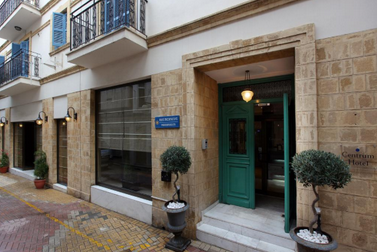 The Classic Hotel is located in the heart of the old city quarters of Nicosia and has been recently redesigned to blend perfectly with its environment. The hotel offers comfortable accommodation and a multitude of facilities. Our luxurious and spacious rooms are fully equipped with satellite TV channels, free fiber-optic internet connection, a mini bar and tea & coffee-making facilities in selected rooms.
Rates
Single Room                  €98.00
---
Double Room                €115.00
---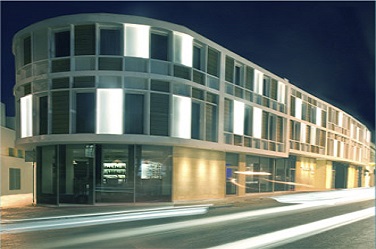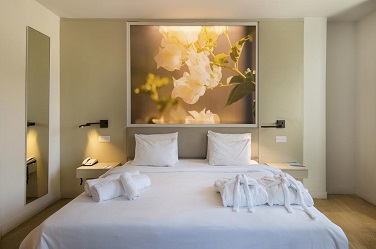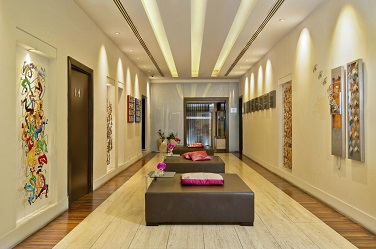 The newly built (2011) Semeli hotel offers a wide variety of facilities and services created to satisfy every need of either a business or leisure traveller. The name Semeli is derived from the Ancient Greek Mythology, and behind it comes a story of Gods, passion and love. Semeli Hotel is just 45 km from Larnaca International Airport, 145 km from Paphos International Airport and is strategically located only a few minutes away from all the major points of interest in Nicosia. Hotel services: 24 hour Front Desk, multilingual staff, daily press, laundry service, room service, free parking, baggage storage room
Rates
Single Room                  €104.00
---
Double Room                €128.00
---
Half Double Room         €64.00
---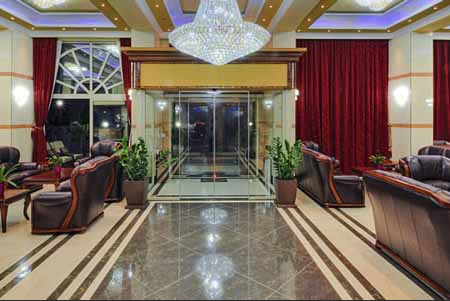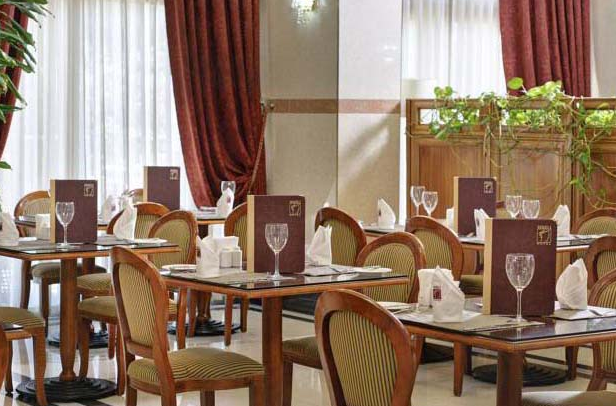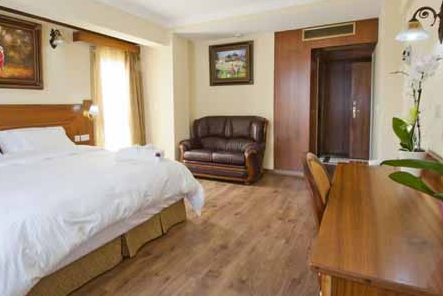 Geography
Cyprus is the third largest island in the Mediterranean, after Sicily and Sardinia, with an area of 9.251 sq. kms (3.572 sq. miles).
It is situated at the north-eastern corner of the Mediterranean, at a distance of 300 km north of Egypt. The Greek island of Rhodes lies 360 km to the north-west.
Cyprus' coastal line is indented and rocky in the north with long sandy beaches in the south. The north coastal plain, covered with olive and carob trees, is backed by the steep and narrow Pentadaktylos mountain range of limestone, rising to a height of 1.042 m. In the south, the extensive mountain massif of Troodos, covered with pine, dwarf oak, cypress and cedar, culminates in the peak of Mount Olympus, 1.953 m. above sea level. Between the Troodos range and the Pentadaktylos mountain range lies the fertile plain of Messaoria. Arable land constitutes 46.8 per cent of the total area of the island. There are no rivers, only torrents which flow after heavy rain.
History
The earliest presence of human beings in Cyprus dates back 10,500 years. Noteworthy from the prehistoric period are a burial dating back to 7,500 BC, which contained the remains of a cat, making it the earliest evidence of feline domestication in the world and the Neolithic settlement for Choirokoitia, which dates back to 6,800 BC and is a Unesco World Heritage site.
The introduction of copper made Cyprus one of the most important exporters of the metal in the Middle East and beyond and during this time we find Cyprus being mentioned in letters between its kings and the kings of Egypt, the Hittite kingdom and the kingdoms of the Levant. It is during the second millennium BC that contact with the Minoan civilization and then the Mycenaeans from Greece brought the first waves of Greek colonization to the island. By the end of the second millennium BC the Greek identity was firmly established on the island. This is also the time that the modern name, Cyprus (Κύπρος in Greek), appeared for the first time.
Other peoples from the Levant, like the Phoenicians, Assyrians, Egyptians, and Persians interacted with Cyprus, either by setting up trading posts or by bringing Cyprus under their direct or indirect control. Alexander the Great seized the island in 333 BC and subsequently it was passed on to Ptolemaic Egypt and then Rome. Christianity was preached in Cyprus by Apostle Paul in the first half of the first century AD and it is said that the Roman proconsul of Cyprus, Sergius Paulus, converted to Christianity, becoming the first Christian ruler. Christianity remains the predominant religion on the island.
The island then passed to the Eastern Roman Empire in 330 AD. The island was invaded by the Arabs in 649 AD and from 688 AD it was considered a condominium between the Byzantines and the Arabs. This lasted until 965 AD when the Arabs were defeated by the Byzantine Emperor Nicephorus II Fokas. In 1191 AD King Richard the Lionheart conquered Cyprus and sold it to the Knights Templars who, in turn, sold it to Guy de Lusignan, the former King of the Kingdom of Jerusalem. He was the first King of the Frankish dynasty which ruled Cyprus until 1489 when the widow of the last king, Catherine Cornaro, abdicated her throne in favor of the Republic of Venice. In 1570 the Ottoman Turks invaded Cyprus which fell after a year of fighting. The Ottoman occupation lasted until 1878 when Cyprus became a British Protectorate and, from 1925, a Crown Colony.
After an armed struggle by the Greek Cypriots in 1955-59, the island was granted independence in 1960. In 1974 Turkey invaded the north of the island in response to a coup which overthrew the elected president of the Republic of Cyprus and has been occupying 37% of the island since. This resulted in the mass displacement of 160,000 Greek Cypriots to the south and 40,000 Turkish Cypriots to the north. Today the island is a European Union Member State, but the northern part is not controlled by the internationally recognized government of the Republic of Cyprus.
Demography
The population of the Republic of Cyprus is 952.100 (2012) of whom 681.000 belong to the Greek Cypriot community, (71,5%), 90.100 (9,5%) to the Turkish Cypriot community (estimate) and 181.000 (19,0%) are foreign citizens residing in Cyprus. The language of the Greek Cypriot community is Greek and the community adheres predominantly to the Autocephalous Greek Orthodox Church of Cyprus. The language of the Turkish Cypriot community is Turkish and the members of the community are Sunni Muslims.
Climate
Cyprus has a Mediterranean climate: hot, dry summers from June to September and mild, wet winters from November to March, which are separated by short Autumn and Spring seasons. Sunshine is abundant during the whole year, particularly from April to September when the daily average exceeds eleven hours. Winds are on the whole light to moderate. Gales are very infrequent and heavy storms rare.
Snow hardly falls in the lowlands and on the northern range, but is a frequent feature, every winter on ground above 1.000 metres in the Troodos range. During the coldest months it lies in considerable depth for several weeks, attracting skiers.
Food and Drink
The food of Cyprus reflects the rich and turbulent history of the island and its indelible Greek culture. You will find tastes influenced by the Middle East, Asia Minor and the Venetians, all using fresh local ingredients, herbs and spices and olive oil. The Mediterranean diet, with its grains and pulses, sun-ripened fresh fruit and vegetables, high-protein fish, lean meat and poultry and wine, is a healthy option.
Cyprus is known for its Hallumi chese which is made from goat milk and unlike other cheeses it can be cooked in a variety of ways without melting.
Cyprus has a long tradition in winemaking that goes back over 4,000 years. In ancient times wine was a major source of wealth for the island. The island supplied the Pharaohs of Egypt and Cyprus wines were in great demand amongst the ancient Greeks and Romans.
Commandaria is acknowledged to be the oldest wine in the world and was probably the first to be given an 'Appellation d'Origin'(label of geographical origin). Legend says that Commandaria was originally made for Richard the Lionheart and the Crusaders. The dessert wine, which has a taste like sweet sherry, has been made using the same method for hundreds of years. The grapes are picked late, dried in the sun to enhance their sugar content and then pressed. The run-off is collected and fermented in tanks or in huge earthen ware jars. The sweet wine of Cyprus became known throughout Europe under the name Commandaria depicting its geographical origin "Commandarie" which was the name given to the land owned by the Knights Templar and later the Knights of St. John.
Nicosia is the capital of Cyprus; a status it has enjoyed for 1000 years since the 10th century, though its beginnings date back 5000 years to the Bronze Age. It lies roughly in the centre of the island in the Mesaoria Plain, flanked by the beautiful northern range of Kyrenia Mountains with its distinctive 'Pentadaktylos' – the five finger mountain. There are various suggestions as to the origin of the name Nicosia – or 'Lefkosia' In Greek – but the most likely one is linked to the popular tree, the tall 'Lefki ' which once adorned the city.
Based in Nicosia are the Government head offices, Diplomatic headquarters and the cultural centre of Cyprus. The capital presents two distinct faces: the old, original part of the city, surrounded by sturdy Venetian walls over 400 years old, and a busy modern metropolis which has a population of 200.000 together with the suburbs.
Within the large area, encircled by the strong bastion walls that served to protect the town for centuries, are many places of great historic interest.
The central Eleftheria Square links old Nicosia with the elegant modern city that has flourished outside the walls, where hotels, offices restaurants and gardens blend happily with the fine old houses and colonial buildings of this cosmopolitan city.
Nicosia is a sophisticated and cosmopolitan city, rich in history and culture that combines its historic past with the amenities of a modern city. Nicosia has established itself as the island's financial capital and its main international business centre. The 'new' Nicosia developed outside the walls became a contemporary, business and cultural center. Just a few miles away are enchanting places of interest such as Byzantine churches and monasteries, archaeological sites and charming villages. The uniqueness of such a combination makes the capital of Cyprus a place worth knowing and certainly a place worth visiting!
Reminder: You should apply for a visa in good time, in case of any delays during processing.
If you require a visa invitation or confirmation letter, please email us at info@easyconferences.eu.
 Important note for travellers
As Cyprus is a candidate country bound to join the Schengen Area, Residents of non-EU countries who hold valid multiple-entry Schengen visas must first pass through a full Schengen member territory in order to utilize the visa in Cyprus. The Schengen Visa holder is allowed to travel to Cyprus directly from a Schengen member country without applying for a National Cypriot visa and stay in the Republic of Cyprus for the duration of their Schengen visa.
The above arrangements do not apply for persons holding a Turkish or Azerbaijani passport. If you are affected, please visit the Cyprus Ministry of Foreign Affairs website on how to apply for a Cyprus Visa.
Where Visas are being issued
Visas will be issued by all the Diplomatic Missions (Embassies and General Consulates) of the Republic of Cyprus, and by all the Honorary Consulates of the Republic of Cyprus abroad in their respective countries. Additionally visas can also be issued by the British High Commissions / Embassies in the following countries:
ARGENTINE REPUBLIC, BAHREIN, HONG KONG, JAPAN, JORDAN, KAZAKHSTAN, KUWAIT, OMAN, SWITZERLAND, SUDAN, UNITED ARAB EMIRATES (ABU DHABI, DUBAI) and UZBEKISTAN.
For the latest information please visit the Ministry of Foreign Affairs website.
Your content goes here. Edit or remove this text inline or in the module Content settings. You can also style every aspect of this content in the module Design settings and even apply custom CSS to this text in the module Advanced settings.
Airports
Cyprus is served by two International Airports; Larnaca International Airport, (LCA) and Paphos International Airport, (PFO). More than 50 International Airlines connect Cyprus to the whole world; for more details regarding flights to/from Cyprus, please visit the official website of both airports at www.hermesairports.com. Furthermore, domestic communication between both airports and all the major cities on the island is very quick and easy via an extensive highway system.
Airport Transfers
Please note that participants have the following options for their transfers from / to the airport:
Private Taxi Transfers
Arrange for transfers by taxi through the conference coordinator, EasyConferences. These transfers are bookable online through www.easyconferences.org. These transfers can be private (max 3 persons) or shared, are inclusive of meet and assist, and the service is guaranteed.
Note: There will be a person waiting for you after Customs Formalities with a sign stating the conference name. You simply need to tell your name to the taxi driver, so that he can escort you to your taxi for you trip to your hotel.
Airport Taxis
Participants may get an airport taxi on arrival at the airport. Service is generally very good, but at times one may have to wait, and prices may vary depending on the time of arrival.
Car rentals
Participants may opt to hire a car during their stay, and thus use it for their airport transfers. Cars may be reserved through the conference coordinator, EasyConferences at special conference rates and are bookable online through www.easyconferences.org.
Note: On arrival, please proceed to the booth of 'Astra Car Rental' company and the staff there (present 24/7) will be able to assist you. You do not need a voucher. Simply mention your name and provide them with your driving license.
The booth of 'Astra Car Rental' Company is located at:
i. Larnaca Airport: after the exit Custom Formalities, opposite you, slightly to the left.
ii. Paphos Airport: opposite you as soon as you exit Custom Formalities
Please note that the Car Hire Daily Rates are valid for 24 hours. Each daily rental period starts from the moment that the car is picked up and is valid for 24 hours after that. In case that a car is kept for a period exceeding 24 hours then the renter will be charged for an additional day.
Cars picked up from either Larnaca or Paphos airports in Cyprus are subject to an Airport Charge of 20 Euro to be paid locally.
Public Transportation
Please note that Cyprus has a comprehensive public bus network, with extensive inner-city routes and also major city and airport connections. You can find more information for bus routes at Cyprusbybus.com. If you require specific information, please click here and select your desired city.
Larnaca Airport to Nicosia
Option 1
Step 1: From Larnaca Airport use Kapnos Airport coaches (35 minutes approximately) in order to reach Nicosia city (Kyrenias Avenue Kapnos terminal ). Please visit Kapnos Airport Shuttle webpage for more information and check timetable that matches your flight.
Step 2: From the Kapnos terminal you can get to Limassol Avenue  on foot and catch a bus  to your accommodation hotel. You can use the Cyprus By Bus or the Cyprus Public Transport webpages for routes and timetables. Alternatively, you can get a taxi to drop you off to your hotel.
Option 2
Step 1: Once you arrive at Larnaca Airport, you can use the Larnaca bus route 431 or 425 to get from Larnaca Airport to Finikoudes Station. Please visit the Cyprus By Bus or the Cyprus Public Transport webpages for more details.
Step 2: From Finikoudes Station use the Intercity Buses service to reach Nicosia. Please visit Intercity Buses webpage for more details.
Step 3: You will arrive at the Centra Bus station for Nicosia at Solomou Square. This is a short walking distance from the Centrum and Classic hotels. For getting from the Central Bus Station to another hotel use the Cyprus Public Transport webpage to find a route to that hotel. Alternatively, you can get a taxi to drop you off to your hotel.
Paphos Airport to Nicosia
Step 1: From Paphos Airport use the Kapnos Airport coaches (105 minutes approximately) in order to reach Nicosia city (Kyrenias Avenue Kapnos terminal). Please visit Kapnos Airport Shuttle webpage for more details.
Step 2: From the Kapnos terminal you can get to Limassol Avenue on foot and catch a bus  to your accommodation hotel. You can use the Cyprus By Bus or the Cyprus Public Transport webpages for routes and timetables. Alternatively, you can get a taxi to drop you off to your hotel.
The Lufthansa group has agreed to sponsor our conference and will be offering discounts for flights to Larnaca or Paphos

Special Lufthansa Group airlines fares

The Lufthansa Group airlines bring people together – every day, all around the world. The global route network of Austrian Airlines, Lufthansa, SWISS, Brussels Airlines and Eurowings offers optimal connection and combination options, so you will benefit from quick and direct flights to the event.

You will reach the booking platform via this link https://www.lufthansa.com/de/en/meetings-and-events-delegates and with the event code      TBA          . The reduced fares are automatically displayed.

NB: Please enable pop-ups permanently in your browser while booking, otherwise the window in the booking platform will not open.
UNIVERSITY OF CYPRUS-LIBRARY